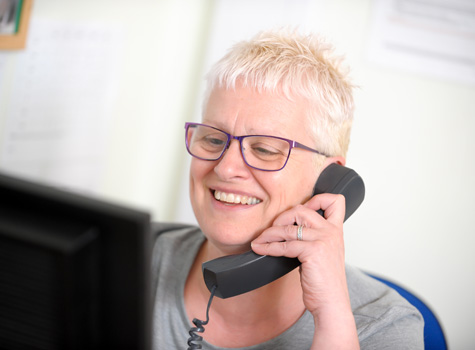 As of October 2018, there will be some changes to the out of hours emergency service that we offer.
Since opening Boundary Vets nearly 10 years ago, we have always prided ourselves that we can offer the best possible care for our patients' day and night. This included providing our own emergency service if you ever needed a vet when the practice was closed. However, the veterinary industry has changed greatly over the last few years with the growth of dedicated "out of hours" centres with night-only staff.
Our key aim is to provide your pets with good, caring, experienced vets who know your pet well and can build a relationship with you and them to ensure your pet gets the best care possible. To allow us to keep providing this high quality but personal care from experienced vets we have had to make the decision to start using a dedicated night service provider.
Who will provide the emergency service?
At night in an emergency situation when we are closed, we have chosen to use the Abingdon Veterinary Emergency Treatment Service (AVETS), an out-of-hours emergency provider working out of the Abivale Veterinary Hospital, The Vineyard, 2 minutes down the road in the centre of Abingdon. Your pet will see a vet with a special interest in emergency and critical care who works nights only. They will also receive excellent hospital care with a dedicated team of night-nurses.
In an emergency, do I call you or the emergency service provider?
In an emergency, when we are closed, just ring our usual number and you will be directed to the number for AVETS. Patient histories will be sent to us first thing the next morning so we will be fully aware of what has happened overnight and to allow, if necessary, transfer to Boundary Vets that morning.
During the day you will be able to see our existing vets: Dani, Jamie, Lucy and Amanda, who you know well. We will still always strive to ensure you see the same vet whenever you come in.
We hope you understand the need for this change and we look forward to continuing our excellent relationship with you and your pet.